No nonsense Winter Fashion
This is a Sponsored post written by me on behalf of No nonsense. All opinions are 100% mine.
I don't accept very many sponsored blog opportunities because many of them are just not a good fit. However, when I was able to try out a pair of No nonsense tights and leggings, I jumped at it! 
One of the things I love most about winter is the fashion. I love cozy sweaters, a cute pair of jeans, leggings to wear around the house and tights with my winter dresses and skirts. While I love wearing tights with all the fun patterns and they provide warmth, leggings have been a little more challenging for me to incorporate into my style. 
I wish I had a more colorful outfit, but I want to stick to what I usually wear since it is a bit more "me":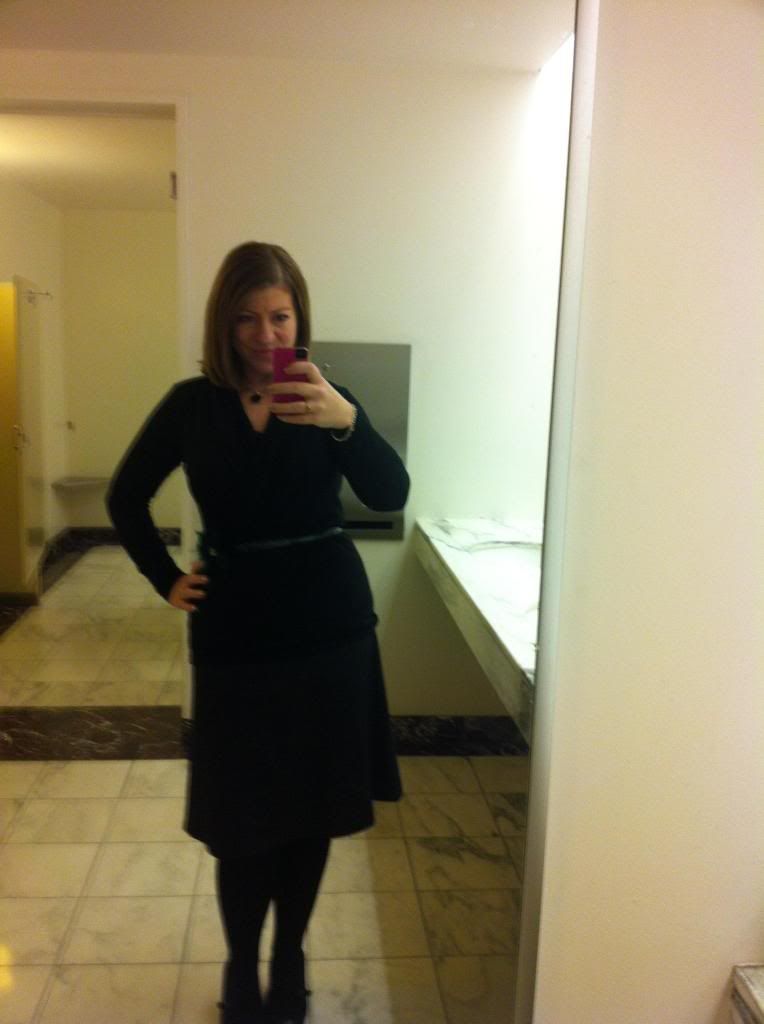 The leggings I received were pretty perfect for me The tights were black ribbed tights and the leggings were brown cords. I love the black tights because of course I have a thousand and one outfits to go with them. The brown cord leggings on the other hand… A little more challenging. My husband didn't think much of them either and actually laughed at me wearing them. They are pretty comfortable and I wore them around the house with a long sleeved baggy tee. 
I'm pretty picky about my tights. I wear them a lot so I want them to last awhile. What is nice about No nonsense tights is that you can pretty much find them at any food/drugstore or any mass retailer and they are very reasonably priced. I'm not kidding when I say that I have probably bought about 10 pairs of No nonsense tights over the past month or so! 
I was really excited to hear that Jill Martin is partnering with No nonsense. Jill is not just a fashion expert but an Emmy Award-winning TV personality and co-author of the New York Times bestselling style guide "I Have Nothing to Wear!" She is also the New York Correspondent for Access Hollywood. She's the perfect ambassador for this brand and will do a great job bringing great fashion to women everywhere. 
As a social marketer, I wouldn't be doing my job if I didn't encourage my readers to check out No nonsense on Facebook and on Twitter at www.twitter.com/benononsense. Follow them for great fashion ideas and deals! You won't regret it.